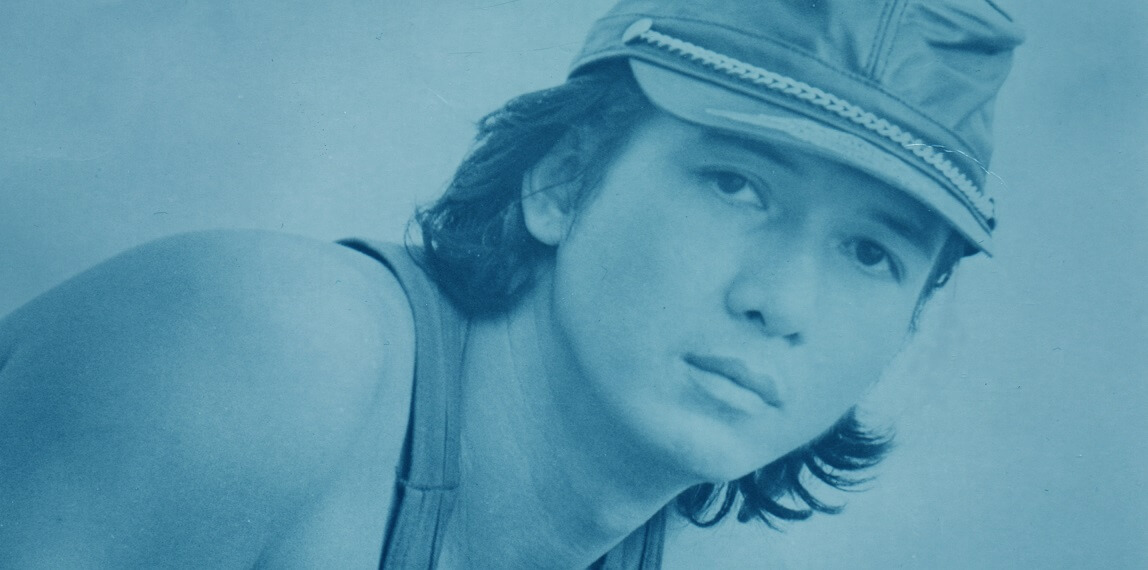 Rodel was one of the versatile artists in the Philippines entertainment world who performed in Las Vegas and Reno, Nevada; Los Angeles, California; New Mexico; Singapore; Japan; and Toronto, Canada. Rodel was one of the cast of the Toronto production Miss Saigon shown at Princess Wales Theatre.
Rodel Onstage
A total performer. ─ Joe Quirino, TV Host and Times Journal Entertainment Columnist
His artistry and wide vocal range brought to fore a string of hit ditties despite his keeping a low profile in the music industry. ─ Ricardo F. Lo, The Philipine Star
This is one gentleman singer who is fluent in his spiels and who projects a rich,  powerful voice onstage.  ─ Crispina Martinez-Belen, Manila Bulletin
He has the showmanship of a professional entertainer and a voice worthy for international consumption. His voice was rich. He possessed a well articulated  vocal style. ─ Dindo Reyes, Funfare, Showbiz People Events
Rodel is a real trouper who wins our pat on the back with his charming and gentle ways. A dashing singer who is worth watching.  – News Parade
When Rodel sings, it is his unlimited energy which gives life and excitement to  a tune. His voice reverberates whether on stage or screen.       ─ Nena Z. Villanueva, Malaya Magazine
Rodel possesses a flair for oration, a passion for dramatics, things which served  him in goodstead. ─ Billy R. Balbastro, Express Week
The Philippines' very own Rodel, concededly his country's leading singing  sensation.  He is now a Philippine household byword in the music  sector what with Rodel's triple platinum hit songs. ─ Manuel B. Fernandez,  TM Weekly Herald, Los Angeles, California
*Note*: Click any of the images to enlarge.
Rodel was the fifth in a family of seven (four girls and three boys). Our Daddy and Mommy remembered that he showed a flair for the arts as a child. With pencil in hand, he would doodle anything that struck his childish fancy. Rodel's early love for arts spurred his resolve to be an entertainer. He would often be seen strumming the guitar or tinkering with the home piano.
A year after he sang his way into show business in 1975, he had tuned in to most wave lengths of the entertainment spectrum ─ radio, television, movies, stage.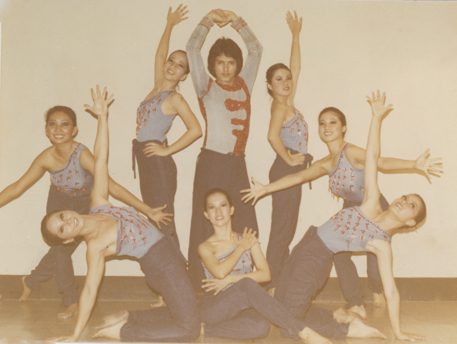 Within a few months, Rodel was cast in the leading role in two major motion pictures. His boyish appeal captured the hearts of many. He was not a superstar, but he was no mean talent either. He was an all-around performer. He sang, he acted he danced and he could be a serious actor or comedian
He left for Canada in 1979 to join our family.
After a year in Toronto, he packed his bags to try his luck in Los Angeles, California. During his stay in L.A., he had three live major concert performances. It was during one of these shows that a talent agent took notice of Rodel and booked him to perform in Las Vegas, Lake Tahoe, and Mexico. His dreams kept him going. However due to sudden death of the talent agent, coupled with the labour strike in Las Vegas, Rodel got depressed period In 1989, he went back home to his native country, the Philippines, with different package ─ long hair and still had boyish appeal. His first album titled Finally where the "Muli" song was included was not much of a success. In the early 1990, after his singing engagement in Japan, as soon as he came back to the Philippines, he produced a cassette album titled Lumayo Ka Man Sa Akin where a song with the same title was included. Some of the critics were surprised that this song became a hit and attained a triple platinum award within three months the song was published. Old and young were singing the song and it became one of the most requested songs.  The song "Muli" was included in the cassette and it reached double platinum award. These two songs of Rodel, "Lumayo Ka Man Sa Akin" and "Muli" are still popular in karaoke bars. Further, the "Lumayo Ka Man Sa Akin" was used as the title of a movie starring Grechen Barretto and also as the sound track. A decade later, an ABS-CBN TV series was titled again with this song and soundtrack featuring Maja Salvador, Jason Abalos, and Patrick Garcia.
Rodel produced one more album, which was released in 1992.  He called this Once Again from which the songs "Ikaw Pa Lamang"  and "Kailan Kaya" were singled out by the Philippine crowd for platinum success. Rodel did not have a chance to promote his own three English compositions, "Across from the Rain," "Then I Saw Your Face," and "Just You and Me," due to his serious illness. He was able to promote the "Once Again" song for a short period of time; nevertheless, had reached the  gold record status and was well on the way to becoming a platinum success when Rodel became too sick to promote the song via TV guestings. Before Rodel died, he filed a complaint against his manager whom he entrusted to manage his songs but swindled him.
In spite of the success of his recording career, having one hit song after another, he had remained low key and reclusive. He would rather be alone, or maybe with his dog, George, or a few good and sincere friends than mingle in the world of showbiz blitz.
Miss Saigon Miracle: As Jun left to drive Ody (as we call him) to his first try-out, I found myself asking God for something with such urgency and demand as I had never asked God before ─ strength for Ody. Later, Ody told us that when he and Jun arrived at the auditions, he almost had to ask Jun to carry him. That was how weak he felt. But as soon as he stood in front of about 12-member panel, he felt as if something pulled him up by the collar, and sufficient strength poured into his body to carry him through his routines. I told him that his experience was definitely from God. He acknowledged this without hesitation and thanked God for it. – As per my sister-in-law, Myra.
He had grown very weak from the side effects of his sickness that to even sit still was a chore. Despite this condition, Rodel passed the first stage of the audition with flying color.
The first thing Rodel did was to tell Stephanie Gorin, Casting Director of Toronto Production Miss Saigon, that he would no longer – could no longer – join the production. Stephanie encouraged Rodel to join the production anyway even though he would not be in the last stage of the auditions where Cameron Mackintosh was to decide on the role assignments.
Buoyed by the motivation of continuing with Miss Saigon, Rodel went on medication and took supplements until he regained the weight he lost. He looked and seemed healthy again.
By the time Rodel advised Ms. Gorin of his interest to join  Miss Saigon, the major roles had already been assigned. Nevertheless, he was given the role of Assistant Commissar and as an understudy for the role of Commissar.
Rodel had dreams like you and I. But his life was cut short and dreams shattered because of a serious illness. He still have four songs which he composed himself that he did not have time to promote. He was devastated; however, he found hope in a situation that seemed very grim. Rodel found strength to face what the future would bring in the promises of God. He once again turned his heart and thoughts toward God. Rodel met Jesus, his Saviour, on June 11, 1995.
A year after his death, one of his sisters, Rosalie, went back to the Philippines to announce publicly that Rodel died of AIDS-related pneumonia. The announcement was made in a prime TV show host by Inday Badiday. The show was also a special tribute to Rodel. This was what he wanted, to tell the truth, he sacrificed his reputation and that of his family (who could have just remained silent and said he died of brain cancer, if they were willing to lie). However, as Rodel had said in an interview before he died, "Maybe there's is a purpose to all of this, and if I can help others because of what happened to me, let it be so." That is why Rodel Naval AIDS Care Outreach was launched in 1997 where we reach out to hundreds of those infected/affected with AIDS and their families. RoNaCO is also sponsoring their children by helping in their education. A few years ago the name was changed to Rodel Naval Care Outreach, so we could also help and encourage poverty stricken families in the slums of Manila.
Rodel made a wise choice, he turned back to God, to Jesus whom He had accepted when he was a teenager. He found forgiveness, acceptance, and peace. It was his last wish to help others find the same grace, hope and purpose.
Click the image to enlarge.
This book is also available online ─ on this website. Click for more information.